Taking care of our feet is important for general health. Those in assisted living or memory care may require more assistance to care for their bodies. Older adults may experience more foot problems due to the wear and tear of joints, thinning skin, and reduced circulation.
To help maintain general foot care for seniors, you may visit a beauty salon or pedicurist, but for more in-depth foot health, you might want to consider visiting a podiatrist. So, which one should you choose?
We'll explore the differences and help you decide which option best suits your needs.
What Is A Podiatrist?
A podiatrist, also known as a doctor of podiatric medicine (DPM) or a foot doctor, specializes in diagnosing and treating conditions of the foot, ankle, and related structures of the leg. They receive medical training to treat a wide range of foot conditions, from minor issues such as corns and calluses to more specific problems such as bunion removal, ulcers, and fractures.
What Is A Pedicurist?
A pedicurist is a licensed professional specializing in the cosmetic care and maintenance of the feet and toenails. They typically work in spas, salons, or nail studios and offer nail trimming, filing, and polishing. Pedicurists may also provide additional services such as foot massage and exfoliation.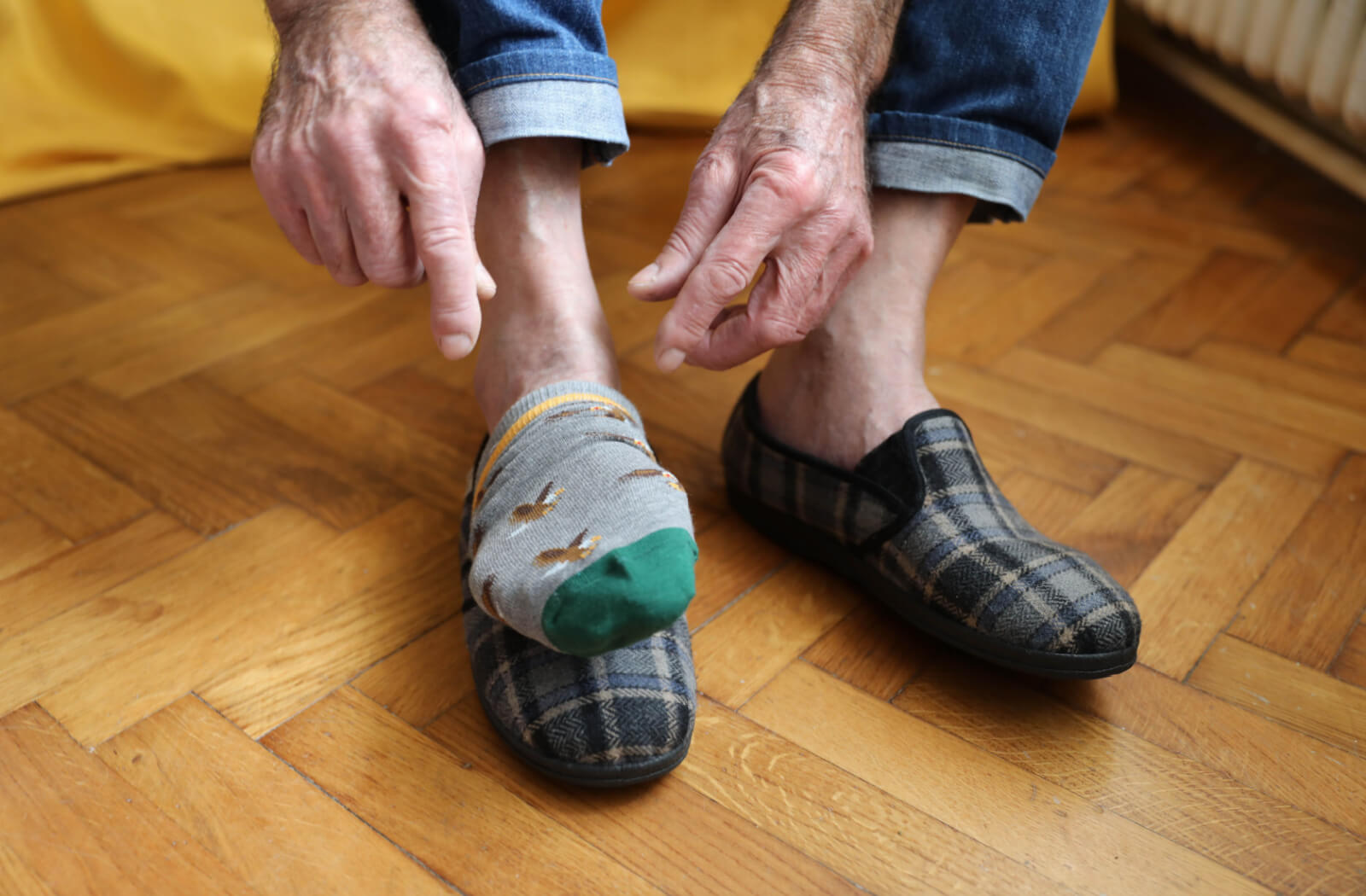 How to Decide between a Podiatrist and a Pedicurist
Older adults can experience more foot problems. In fact, one in three older adults has at least one foot problem. Proper foot care can include:
Nail and skin care
Washing and drying the feet each day
Moisturizing feet
Doing foot exercises
Wearing socks and shoes that fit, made of appropriate materials
Without adequate foot care, minor foot problems can become major problems requiring podiatric care. In these situations, you may need the expertise of a podiatrist over a pedicurist. There are several factors to consider when deciding which option is best for you.
Medical Conditions
Medical conditions that affect your feet, such as diabetes, rheumatoid arthritis, or psoriasis, are risk factors that can cause foot issues. These conditions can affect the health of your feet and require specialized care.
Pain or Discomfort
If you're experiencing foot pain or discomfort that doesn't go away with over-the-counter remedies or limits movement, a podiatrist can help. They can diagnose the underlying cause of your pain and provide appropriate treatment. On the other hand, a pedicurist isn't qualified to diagnose or treat medical conditions or provide pain relief.
Visit a podiatrist if you experience the following symptoms:
Severe pain
Swelling
Numbness or tingling
Open sore or wound
Redness, tenderness, or a fever
Foot Care History
It's beneficial to see a podiatrist if you have a history of foot problems or have had foot surgery. They can evaluate your feet and provide recommendations for ongoing care and maintenance.
Cosmetic Concerns
A pedicurist can address concerns primarily with the appearance of your feet and toenails. They can provide various cosmetic services to improve the look of your feet and toenails, such as trimming, polishing, exfoliation, and massage.
Cost
Podiatry services are typically covered with health insurance, while pedicure services are not. If cost is a concern, it's worth checking with your insurance provider to see what foot care services are covered.
Preventive Care
Even if you don't currently have any foot problems but have the following health conditions, it's a good idea to see a podiatrist for preventive care:
Obesity
Arthritis
High cholesterol
Poor blood circulation
Heart disease and stroke
A podiatrist can evaluate your feet for potential issues and advise on maintaining good foot health. Preventive care can help catch problems early and prevent them from becoming more serious later.
Daily Living Support & Wellness Services
While pedicurists can provide cosmetic services to improve the appearance of your feet, you may still need to see a podiatrist for specialized medical care and treatment. Prioritizing foot health is key to maintaining mobility, independence, and overall well-being as you age. At All American Assisted Living at Raynham, we offer regular health assessments and have a full-service beauty salon for our residents. Schedule a tour to see what other services and amenities we provide.