Moving a loved one with Alzheimer's into an assisted living or memory care community is a major transition. It's an emotional journey, and there will undoubtedly be ups and downs along the way.
Several important aspects of moving a parent to memory care take place before moving day. Caregivers can focus ahead of time on managing emotions, maintaining effective communication, and finding small ways to make new surroundings feel familiar.
Additionally, having a go-to list of tips and suggestions on hand can help you and your family better prepare to move a parent with dementia to assisted living while ensuring s/he receives exceptional care.
Planning Ahead
If possible, begin developing a long-term care plan as soon as the dementia diagnosis is made. If your parent or loved one is in the early stages of Alzheimer's or dementia, planning ahead to find the right community allows them to be a part of the process, which can make moving day go more smoothly.
Be honest with the person and provide as much information as possible when planning the move. If the person gets upset or resistant, ask for help from other caregivers, family members, and the person's health care provider in explaining the significance of the move.
Recognize That This Is a Big Change
While long-term care communities provide vital round-the-clock care, nutrition, social activities, and support services that improve your loved one's quality of life, it's important to recognize that the transition from home to memory care can be extremely difficult.
Don't Take Too Many Things
Their new room is likely to be smaller than their current one, and clutter is a recipe for confusion and trip hazards. If you haven't received information about what to bring from home from the assisted living community director or staff, give them a call to find out how much is "just enough" to bring.
Some communities furnish rooms, but you should be able to bring personal touches from home such as a favorite chair, wall art, personalized bedding, a CD player, or iPod/docking station to play your loved one's favorite music.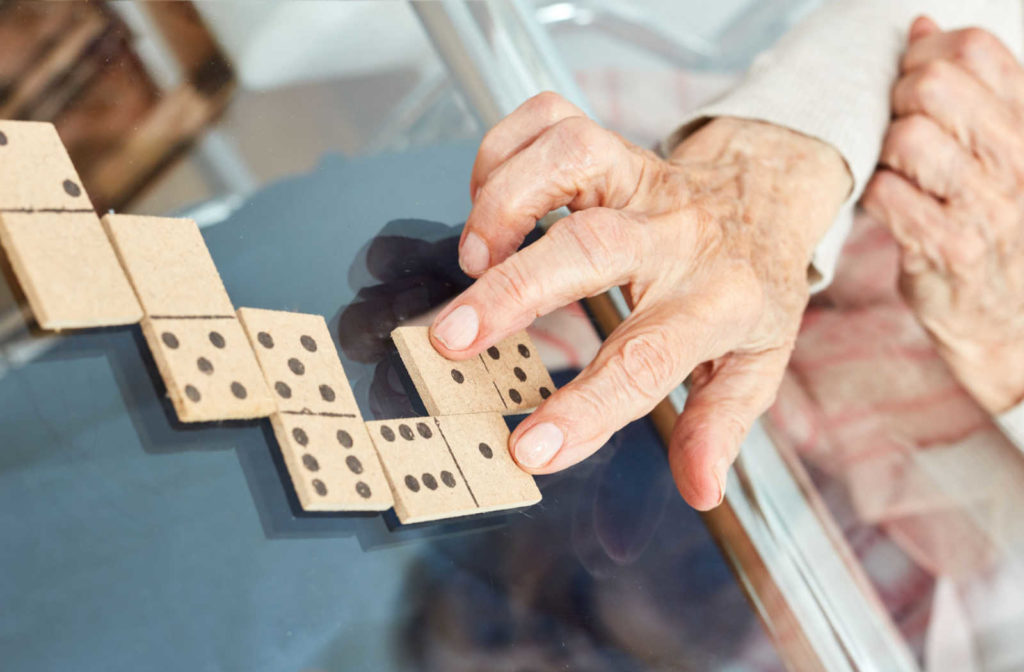 Acknowledge Your Loved One
On moving day, your parent may request to return home, inquire as to why they are in memory care, or otherwise express distress.
Use empathy in these situations. Be supportive and let your loved one know you understand how difficult this transition is for them. Reassure them that the situation will be beneficial in the long run while remaining sensitive to their current emotions.
While you're unpacking the final additions to your loved one's memory care room, they can explore the community and start acclimating to their new surroundings.
Aim to move during a memory care activity that your loved one might enjoy, such as an art class, singalong, or bingo game. Experiencing the benefits of memory care right away can reduce moving day stress while also allowing your family member to meet new friends and get a taste of their new daily routine.
Ask How They're Feeling
Emotional situations also present an opportunity for active listening. During these times, try to understand and bond with your family member by delving into their mindset
When they're upset and confused, ask about their thoughts and feelings. This method of communication may help you understand what to expect the next time your senior loved one is upset or disoriented, as well as provide insights into what's causing these emotions.
Pick a Senior Living Community That Specializes in Memory Care
Not all assisted living communities are created equal, and many of them lack the necessary resources to care for residents suffering from Alzheimer's or dementia. Moving is difficult enough, and the last thing you want to do is have to move your parent a second time unless absolutely necessary, so it is critical to choose the right memory care community.
Ask Memory Care Staff Questions
Moving your family member into memory care can be uncomfortable. There are counselors and managers available to assist you and your loved one with the transition.
Caregivers and family members who have questions or want to closely follow the memory care program can also benefit in a variety of ways. Everyone is going through this transitional period at the same time, so having the knowledge to face it together will be beneficial.
Following the placement of a parent in memory care, the community's staff will become an essential support system. Make a plan for continued communication and connection on the day of the move. Some questions you might have include:
How will you assist my parent in their transition?
When are my opportunities to see my loved one?
Do you have a method for sending updates?
Do you record and share activities in which my loved one is involved?
Thank the community staff for their assistance in caring for your parent as they adjust and for keeping you informed. If you have any questions about our memory care program, contact us today.